SpringFest Entertainment 2020
Friday Mainstage
6pm - Hit Play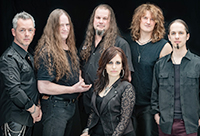 8:30 - Aquanett
Friday Demo
7pm-Keifers Martial Arts
Acrobatrix
Saturday Mainstage
11am - Bees Deluxe
1-3pm - Dylan Butler
3pm - Laura Dowding
4:15pm - Nick Bosse
5:30-6:30 - Completely Destroyed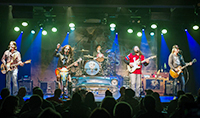 6:30pm - John Batdorf
8pm - Soul Stone
8:45pm - Dark Desert Eagles
Saturday Demo
Acrobatrix
7pm - Keifers Martial Arts
Saturday Roving
Amy the Mime
Saturday Front Gate Lot
11-3pm - Classic Car Show with The Wolf and The Doc
Sunday Mainstage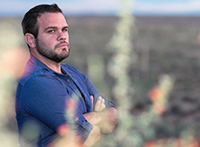 11:30-1pm - Anna and Elsa
1pm - Studio 2: Beatles Tribute
3:15pm - Benny Bassett
Sunday Demo
Acrobatrix
Sunday Roving
Amy the Mime
Sunday Front Gate Lot
11-3pm - Classic Car Show with The Wolf and The Doc
Dark Desert Eagles: Saturday Night 8:30pm
#1 Tribute To America's Greatest Rock Band, The Eagles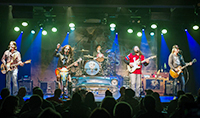 With 5 #1 singles, 5 Grammy Awards, 5 American Music Awards and 6 #1 albums, The Eagles are one of the best-selling bands of all time, having sold more than 150 million records. Their "Greatest Hits" is the best selling album of the 20th century.
Touched by the passing of Eagles co-founder Glenn Frey, Pat Badger (founding member of the multi-platinum rock act Extreme) formed the Dark Desert Eagles in tribute.
As part of Extreme, Badger has sold 10 million records, including the smash hit "More Than Words," and toured the globe. Wanting only the best for this project, he enlisted fellow Extreme member Kevin Figueiredo, multi-instrumentalist Chris Lester, soaring guitar hero Eric Clemenzi, and Tom Appleman, a Berklee College of Music Professor.
Together, they formed the Dark Desert Eagles to stunningly re-create the amazing musicianship, soaring vocal harmonies and timeless repertoire of The Eagles.
See more here: https://vimeo.com/219914448
Benny Bassett: Sunday Mainstage 3:15-5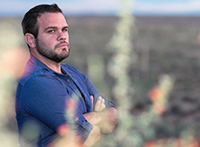 You are never far from home, if you live on the road. For Benny Bassett, the California native now based out of New Mexico, the past four years have proven this sentiment. After a band split in 2015, Benny strapped on his road-tested Gibson, and headed out on the highways to bring his unique blend of soulful acoustic rock to anyone who would listen. 400,000 road miles later, Benny has proven that there is no fan too far, and no stage where his music cannot connect with the listener.
2019 saw Benny release his sophomore EP "Words For Yesterday" to international acclaim from as far away as Norway. Music from the EP found it's way on to numerous Best of 2019 reviews, and the song "Down Below" was featured in an independent film called "Caffeine & Gasoline", which won best documentary and best soundtrack at the MotoTematica Rome Motorcylce Film Festival. The past year also saw Benny undertake his most strenuous and daunting tour schedule to date, including a stretch of 6 straight months on the road, in over 40 U.S. States, and 9 countries in Europe and North America.
2020 will find Benny in a town near you, as he continues to spin the odometer, in search of that elusive powerful musical connection, but never far from home.
"Wholly alive and refreshing, Benny Bassett has produced an arresting collection of songs on this intensely textual EP that encompasses all the little moments in life making for one unforgettable record." - Stars & Celebs.
"Words for Yesterday is an excellent piece of work for a master songwriter storyteller." Short and Sweet NYC
"Words For Yesterday is a strong EP, rife with infectious streaming melodies, persuasive rhythms, and the yummy chafing tones of Benny Bassett." Tattoo.com
"The Words For Yesterday EP has the wind of traveling in it's hair and the road under it's feet as it traverses six songs." Rock the Body Electric