Misquamicut SpringFest at Misquamicut State Beach
Friday, May 10: 5 pm - 11 pm | Saturday, May 11: 11 am - 11 pm | Sunday, May 12: 11 am - 5 pm
Platinum Sponsor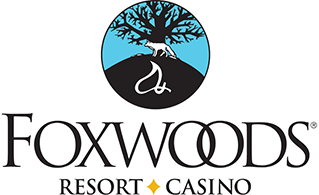 Presenting Sponsor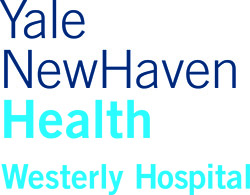 ---
Rockwell Amusements
Rockwell Amusements is a world-class carnival featuring spectacular rides, such as the Super Slide, Bumper Cars, Tilt a Whirl and Fun House. Enjoy the panoramic view of Block Island Sound from high up on the Ferris Wheel. Rockwell features kiddie rides, such as Dizzy Dragons, Merry Go Round, Speedway and Circus Train. Then there are the games such as Skee Ball, Pop the Balloon, Whac-a-mole and Frog Bog. It's family fun for all ages.
Ride Tickets are separate from admission tickets and can be bought on site the days of the event. Rides take 3, 4 or 5 tickets each at $1 per ticket, 25 tickets for $20 and 40 tickets for $30. All day wristband Sunday only $25/person.
---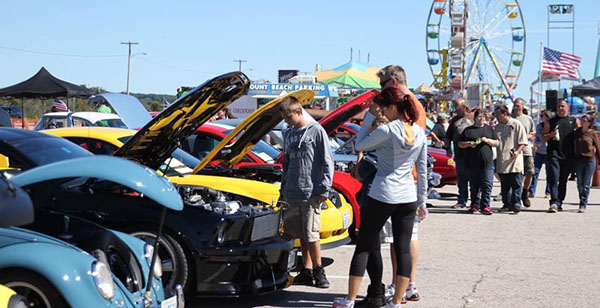 2 Day Classic Car Show
The 9th Annual Classic Car Show, in honor of Big John Hodis, is held at Springfest in the man lot Saturday and Sunday from 11AM until 3 PM. Hosted by The Doc and 102.3 The Wolf. No entry fee. Trophies, prizes and give-aways. All classic and specialty cars welcome. All drivers and their passengers get free tickets to the festival.
---
Non Stop Entertainment
Roving Entertainers such as a mime, stilt walker and fire juggler combine with Karate Demos and mainstage children's acts like Larry and David the Magicians and Simply Enchanted Princesses, will provide three days of non stop fun.
In addition the music tent will feature some amazing talent including:
Dirty Deeds (AC/DC Tribute)
John Batdorf (Top 20 hit "Wham Bam" from Guardians of the Galaxy Vol 2.)
Sam Woolf (American Idol season 13, Top 5)
Aztec Two-Step 2.0 (Folk-Rock legends since 1971)
Whole Lotta Heart (Heat and Led Zepplin Tribute)
Craft, Commercial Vendors & More
Over 50 crafters and commercial vendors will sell their wares. Home Depot will hold a workshop for children Saturday. Kids can get henna tattoos, princess dresses, make sand art, toy helicopters, hair wraps, and face painting while adults can enjoy crafts, candles, honey, shopping for handbags, t-shirts, jewelry, bamboo clothes, and housewares.
Misquamicut SpringFest Touch-A-Truck
Sunday, May 12, 2019 11:00-3:00 | Admission: FREE!
Touch-A-Truck is a family-friendly event that offers children a
hands-on opportunity to explore a variety of machinery and to
meet the people who build, protect and serve our communities.
Vehicles on display routinely include construction trucks,
emergency responders, tractor trailers and utility trucks.
Come check out the vehicles that keep our community safe and
some other fun vehicles! You can sit in them and even beep the
horn!
Entry to SpringFest -Tickets are $8 per day, children under 4 are
FREE! On-site parking is FREE!!
Food Truck Rodeo
400 Feet of Fantastic Food
Mouth Watering Food vendors will be on hand to serve local festival favorites from clam cakes and chowder to sausage and peppers, steak sandwiches, gyros, fried dough, gelato, burgers and fries, tacos, candy apples, cotton candy, kettle corn, Del's Lemonade and seafood dishes.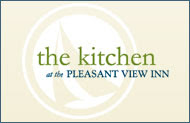 BEAUTIFUL BATHING BY BETSIE
BEYOND THE BREAK
CAPE COD OCTOPUS'S GARDEN
CODE ONE TRAINING SOLUTIONS, LLC
COLOR STREET NAILS
CUMULUS MEDIA - 102.3 THE WOLF
CUSTOM BUILT, INC.
DEL'S LEMONADE
EJ GRAY DBA RTPR VENDOR
HOME HEAT
JUST TICKLED
LEAFFILTER NORTH OF MA, LLC
LITTLE GREEN FRUG
LULAROE
MAZZONE HOME IMPROVEMENT
MICHELINES POTTERY
NATIVE CRAFTS
PAPARAZZI JEWELRY
PARTY NINJAS
POCKET PETS
POP ON THE BLOCK
RESCOM EXTERIORS, INC.
RENEWAL BY ANDERSON
S&S FASHION BOUTIQUE
SCENTSY
SOLDIER SOLUTIONS, LLC
STU FISHMAN
THE DOG BONE
THE ENCHANTED FOREST TAUNTON
THE KNOTTY COD
THE WIRELESS ZONE DUNNS CORNERS
T-MOBILE
TREASURES FROM HARLEY'S HEART
UNITED STATES MARINE CORPS
WESTERLY CHEERLEADERS
BRUISERS BBQ
BUDDYS DINER
CANTERBURY KETTLE CORN
CHEF BILLS PEPPERMILL GRILL
CHRISTINAS MOBILE DBA LEMONADE GRENADE
GRECIAN DELIGHTS
JERRYS FOOD CONCESSIONS
KENYONS CORN MEAL
NUTMEG CONCESSIONS
SUBKING
TED'S MOBILE STEAMED CHEESEBURGERS
UNCLE JOEYS CANNOLI
---
Directions to Misquamicut State Beach:
From 95 North
Exit 92, at end of ramp take right on to route 2 Follow Rte 2 to rte 78

From 95 South
Exit 1
Rte 3 to Rt 78

At Route 78 to stop light...go through light to Airport Rd.
At stop sign, turn left
Proceed to 1A or straight through onto Winnapaug till you get to the beach.
Misquamicut SpringFest
Misquamicut State Beach
Friday, May 10: 5 pm - 11 pm
Saturday, May 11: 11 am - 11 pm
Sunday, May 12: 11 am - 5 pm
Misquamicut State Beach
Westerly RI 02891
401-322-1026
Tickets are $8 per day,
children under 4 are FREE!
On-site parking is FREE!!
Festival is held rain or shine. No refunds.
ROCKWELL Amusement Ride pricing:
Rides take 3, 4 or 5 tickets per person
$1 per ticket
25 tickets for $20
40 tickets for $30
All day wristband Sunday only $25
For the kiddie rides there is a 36" minimum. There are height requirements for each individual ride.

---